Welcome to Rocco's Deli!
Vote Monday September 23rd


For this occasion, Pineapple habanero turkey sandwich
$5.99 all month of September!
Check out our menu below, and remember, we deliver and we do catering!
Click Here to order online.
Click Here to download our menu.

Appetizers

Mozzarella Sticks
French Fries
Cheese Fries and Gravy
Garlic Bread with Cheese
Fried Calamari
Side of Meatballs (2)
Side of Sausage (2)
Mussels Sweet or Hot
Fried Ravioli (6)
Home-Made Potato Chips
Stromboli Etc.

Ham, Salami, Pepperoni, and Provolone Stromboli
Eggplant, Roasted Red Peppers, and Smoked Mozzarella Stromboli
Sausage, Peppers, and Onion Stromboli
Spinach, Garlic, and Mozzarella Stromboli
Cheese Calzone
Rice Balls (Arancini). Choice of Cheese, or Meat and Cheese
Super Eggplant Supreme - 3 layers of our fried eggplant stuffed with home-made ricotta cheese topped with tomato and provolone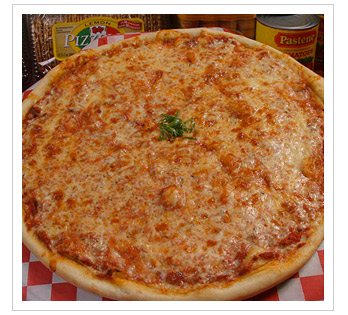 PIZZA:
New York Style Thin Crust Pizza.
(Small or Large)

Everything Pizza - comes with pepperoni, meatball, sausage, green peppers, onions, mushrooms, black olives
White Pizza - No red sauce. Olive oil and garlic with Shredded Mozzarella Cheese and Home Made ricotta
Sicilian Pizza - Square Pizza with a thicker crust
Pizza by the slice is also available.
Pizza Toppings

Anchovies, Artichoke, Bacon, Black Olives, Eggplant, Extra Cheese, Fresh Mozzarella, Garlic, Green Peppers, Grilled Chicken, Ham, Meatball, Mushrooms, Onion, Pepperoni, Prosciutto, Roasted Red Pepper, Sausage, Shrimp, Spinach, Tomato & Basil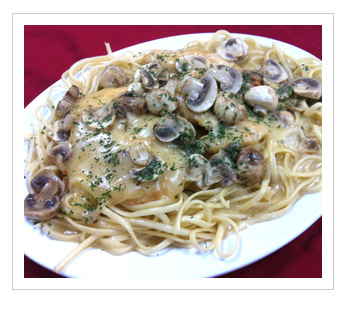 Pastas

Spaghetti Marinara
Spaghetti with Meat Sauce
Penne a la Vodka
Cheese Ravioli
Lasagna with Meat
Linguine with White Clam Sauce
Linguine with Red Clam Sauce
Chicken and Broccoli Alfredo
Fettucine Alfredo
Rigatoni Zingaro - Sausage, Hot Cherry Peppers, Fresh Mushrooms and a Marinara Cream Sauce (a little spicy)
Paglio Fienno - Pasta of your choice, with Shrimp and Wild Mushrooms in a Brandy Cream Tomato Sauce
Stuffed Shells - Stuffed with Home-Made Ricotta
Baked Ziti
Spaghetti with Meatballs or Sausage
Shrimp, Clams, and Mussels Marinara (or have Fra Diavlo), over Pasta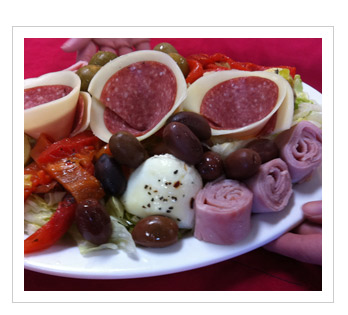 Salads

Antipasto Salad - 4 different types of Olives, Marinated Mushrooms, Roasted Red Peppers, Fresh Mozzarella Cheese, Ham, Salami, Provolone Cheese, served with a side of our Home-Made Italian Dressing
Tossed Salad - Choice of Small or Large
Caesar Salad
Chicken Caesar Salad
Chef Salad - Turkey, Ham, Swiss Cheese, Bacon, Hard Boiled Egg, Tomatoes', Red Onion, Cucumber, Black Olives served with Home-Made Ranch Dressing
Shrimp Salad Salad
Chicken Salad Salad
Tuna Salad Salad
Caprese Salad Salad - We take our already delicious Caprese salad and place it on a bed of lettuce with your choice of dressing.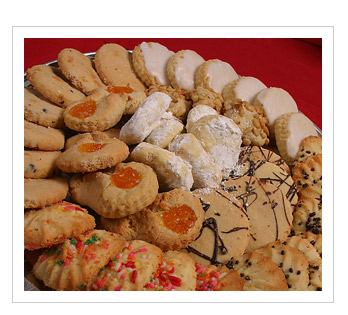 Desserts

Home-Made Cheesecake - From my Grandma. This is the BEST Cheesecake you will EVER have
Tiramisu
Cinnamon Crumb Cake
Home-Made Cannoli
Chocolate Cannoli
Sfogliatelle
Home-Made Cookies
Wings & Fingers

10 Wings
20 Wings
50 Wings
6 Fingers
12 Fingers
24 Fingers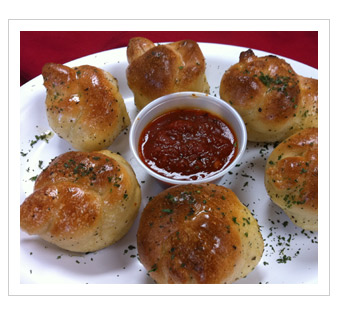 Cold Sandwiches

Da Bronx - Ham, Salami, Capicolla, and Provolone Cheese
Brooklyn - Prosciutto, Salami, pepperoni, Mortadella, and Provolone Cheese
Queens - Ham, Salami, Pepperoni, and Fresh Mozzarella Cheese
Staten Island - Prosciutto, Ham, Sopressotta, Coppa, and Fresh Mozzarella Cheese
Las Vegas - Ham, Roast Beef, Turkey, Mortadella and Home-Made Italian Dressing
Inwood Triple Decker - Roast Beef, Turkey, Corned Beef served with Cole Slaw and Russian Dressing
Eggplant, Roasted Red Peppers and Smoked Mozzarella
Shrimp Salad - Served with Lettuce, Tomato, and Mayo
Chicken Salad - Served with Lettuce, Tomato, and Mayo
Egg Salad - The Best Egg Salad You Have Ever Had - Served with Lettuce Tomato and Mayo
Turkey Breast - Served with Lettuce, Tomato, and Mayo
Roast Beef - Served with Lettuce, Tomato, Oil and Vinegar
Hot Sandwiches

Pastrami and Corned Beef Combo - Double Portion of Meat Piled high with Swiss Cheese, Cole Slaw and Russian Dressing
Manhattan - Roast Beef with Melted Provolone Cheese on Garlic Bread
Anthony Special - Roast Beef, Fried Onion, Tomato, on Garlic Bread with our Onion Blossom Horseradish Sauce. . . So Good
Chicken Cutlet - Served with Lettuce, Tomato, Provolone Cheese and Mayo
Bronx Bomber - Hot Eggplant, Cold Ham, Salami, Provolone Cheese and a little Marinara
Chicken Parmigiana
Eggplant Parmigiana
Meatball Parmigiana
Veal Parmigiana
Sausage, Pepper, and Onion
Bacon Lettuce and Tomato
Roast Beef with Gravy
Philly Cheese Steak
Pastrami
Corned Beef
Peppers and Egg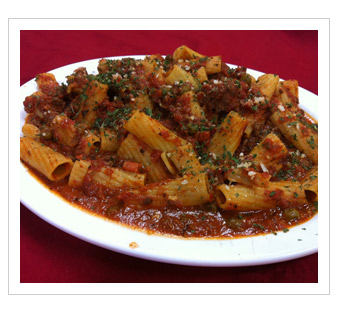 Entréss
All Entrees are served with a side of pasta

Chicken Parmigiana
Chicken Marsala
Chicken Franchese - So Delicious Butter, White Wine, and Lemon Sauce
Chicken Champagne - Our own creation with Chicken topped with some Prosciutto
and Mozzarella Cheese in a Champagne Sauce with Fresh Mushrooms Chicken Piccata
Bragiole - Flank Steak pounded out thin and stuffed with, Salami, Fresh Grated Parmigiana Cheese, Seasoned Bread Crumbs, and Pine Nuts
Veal Champagne
Veal Parmigiana
Veal Marsala
Veal Franchese
Veal Piccata
Veal Sorrentino - Fresh Veal topped with Eggplant, Prosciutto, and Mozzarella Cheese in a Brandy Marinara Sauce
Eggplant Parmigiana
Eggplant Rollatini - Fried Eggplant stuffed with Home-Made Ricotta Cheese and Ham rolled up
Shrimp Scampi
Shrimp Parmigiana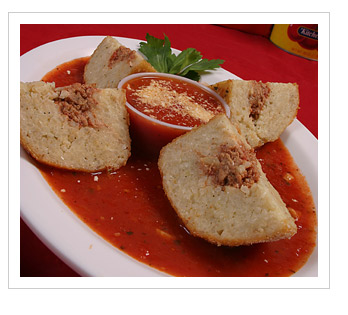 Italian Specialty Items

Locatelli Cheese
Sharp Provolone
Pecarino Romano
Reggiano Parmigiana
Capanata
Cherry Peppers
Pepperoncini
La Florentine Torrone's
Lupini Beans
San Marzano Tomatoes' DOP Stamped
Lady Fingers
Marscapone Cheese
Hot and Sweet Sopressata Sticks
Margharita Pepperoni
Home-Made Stuffed Peppers with Prosciutto and Sharp Provolone
Olives
Roasted Red Peppers
Artichoke Hearts
Antipasto Deli Salad
Manhattan Soda (diet and regular)
Chrome Soda
Arranciata and Limonata
Come in for a visit! Or call us at (702) 254-4777.
Click Here to order online.
Click here to download our menu. We also do catering!